Your funds are available immediately as long as your SunPass account is active at the time you add funds to your prepaid account.
You can add funds in the following ways:



Easy Pay

Most SunPass customers have one less thing to worry about because they link their Prepaid Account to a credit card. When a Personal Account reaches a pre-set low balance threshold (minimum/default is $10.00), it is automatically funded with a pre-set amount determined at the time of enrollment. The replenishment amount is customized periodically to an average that is equivalent to your monthly travel cost.

All Easy Pay customers automatically become SunPass Plus customers and have the privilege of using their transponders to pay for airport parking at Orlando, Tampa, Miami, Palm Beach and Ft. Lauderdale-Hollywood International Airports. SunPass Plus is also accepted at the Hard Rock Stadium parking facility in Miami.

The replenishment thresholds for Commercial accounts are also determined during account enrollment according to the expected usage.

EasyPay is designed to take the worry out of maintaining a sufficient account balance. Be sure the credit card or bank account assigned to your SunPass account is in good standing and we'll do the rest when you reach your low balance threshold.

You may also add funds to your account as listed below. Please note these are not automatic replenishments and it is your responsibility to monitor the status of your Prepaid Account and ensure sufficient funds are always available to cover all tolls and other charges.




Online

You can add funds to your Prepaid Account using a credit card or bank account by log into your SunPass account and selecting "Add Funds" on the Overview page.




Phone

Call our Customer Service Center and pay by credit card or bank account at 1-888-TOLL-FLA (1-888-865-5352).




In Person

Visit one of our Walk-in Centers.

Check your account balance or add money to your active prepaid account at any of our Cash Replenishments locations throughout Florida. This new service is available at many authorized merchants near you.




Mail

If you have received an account statement or a toll enforcement invoice, please mail your check and payment coupon in the return envelope provided.

To make additional payments, mail a check or money order to the address below. Always include your SunPass Account number or Invoice number on all checks, money orders or correspondence. Allow 7 business days for your payment to be processed.

SunPass Customer Service Center
P.O. BOX 447
Ocoee, Florida 34761

If you do not add funds to your account and your balance is insufficient to pay the tolls, please remove the transponder from the vehicle or place it in the Radio Frequency (RF) Shield Bag. Once replenishment has occurred, you may resume using the transponder.

You can order the RF shield bag, free of charge, by logging into your SunPass account and selecting Order Accessories on the Dashboard.

The silver RF shield bag will keep your transponder from being read when paying tolls with cash. Keep your RF shield bag readily available in your car at all times.
---
CASH REPLENISHMENT
SunPass customers now have the opportunity to replenish SunPass accounts with cash at thousands of retail locations throughout the state of Florida. This new convenient service puts you in the driver's seat; add money to your account when and where you want. No credit card needed.
Adding money to your account and checking your account balance is easy. You can find cash replenishment services at many authorized merchants near you including your neighborhood grocery, convenience and check cashing stores.
These authorized merchants will collect a separate convenience fee of $1.50 for each replenishment transaction. (No fee for balance inquiries.)
Add Money to Your Active SunPass Prepaid Account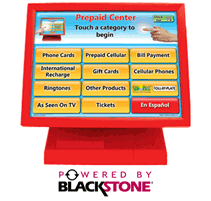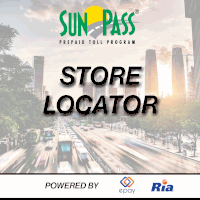 Pay SunPass Toll Enforcement Invoices Using Cash
You can now pay for documents with cash at an authorized merchant near you. Click here to select a convenient location.
Merchants interested in participating in this program are encouraged to contact our authorized partners. . . Blackstone/IPP at 1-800-639-9590, epay North America at 1-800-983-9385.