As a SunPass customer, you always pay the lowest toll amount on all toll roads and most bridges in Florida. SunPass transponders also work in Georgia and North Carolina with more states coming soon.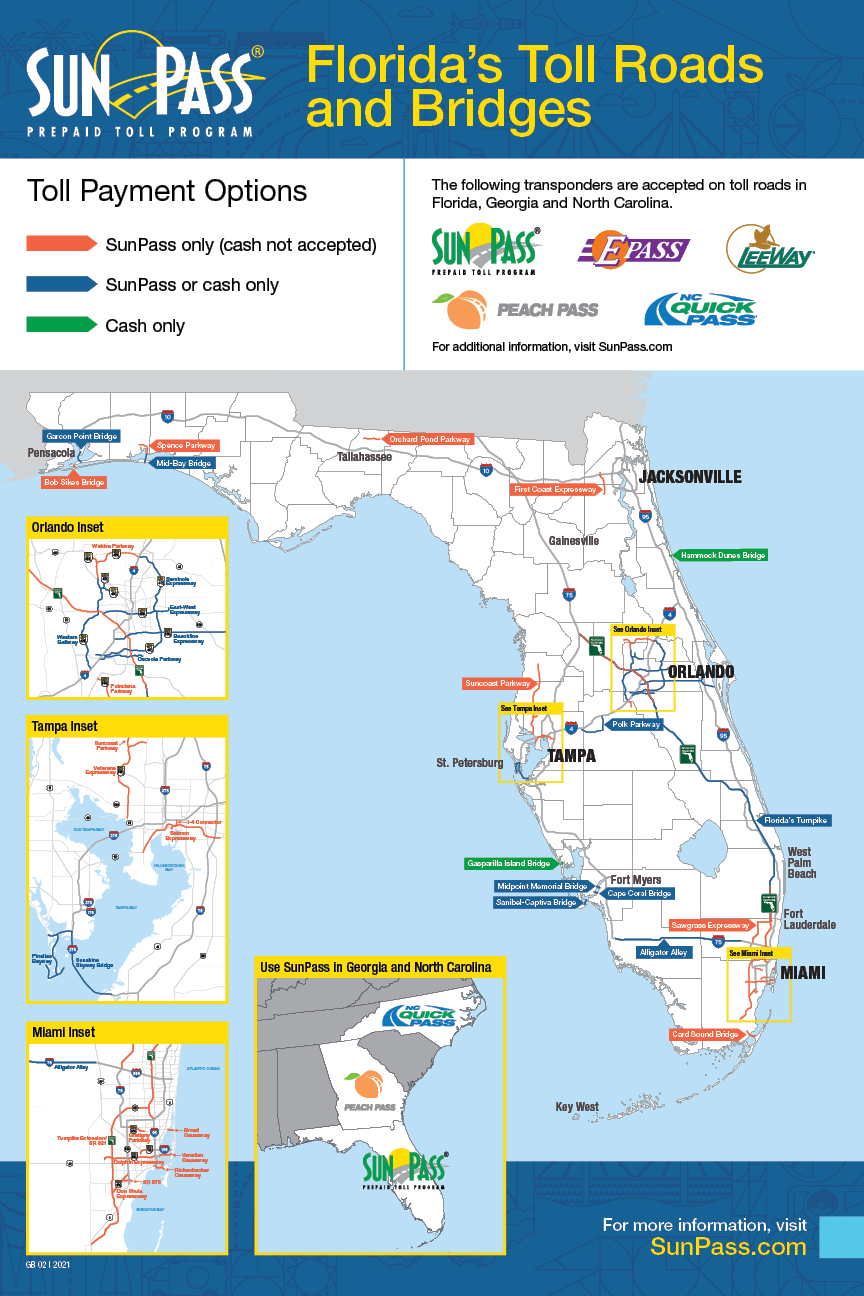 ---
SUNPASS PLUS PARKING
As a SunPass customer, you can enjoy the ease and convenience of using your transponder to pay for parking at most of Florida's major airports as well as the Hard Rock Stadium in Miami. The SunPass Plus Parking program is continuing to grow, so check back for additional locations.
How the SunPass Plus Parking Program Works
Make sure you are signed up for Easy Pay automatic replenishment using your credit card or check card and you'll automatically enjoy SunPass Plus parking privileges. To opt-in to EasyPay, access your account and select the Manage Payment Method. Then look for the SunPass Plus logo when entering and exiting parking facilities.

If we have your email address, a parking receipt will be sent immediately. The parking charge will also appear on your account activity statement.
If you wish to opt-in or opt-out of the SunPass Plus Parking privilege, please log in to your SunPass account and select the transponder you wish to change.
Parking charges less than $10.00 will be deducted from your SunPass prepaid toll balance. Charges greater than $10.00 will be charged directly to your credit card on file.
Express lanes are optional travel lanes, located on an interstate or toll road, that customers can choose to use when they want a more predictable travel time. Customers in the express lanes pay a dynamically priced toll that increases as traffic begins to build in the express lanes and decreases as traffic reduces. Express lanes are designed with a limited number of entrance and exit points to serve longer, more regional trips. Customers must have an active and properly mounted SunPass or other interoperable transponder, as no cash or TOLL-BY-PLATE is accepted in the express lanes. Click here to learn more about Florida Express Lanes.
School buses, public transit, over-the-road buses or vanpools may be eligible for toll exemptions when traveling on Florida Express Lanes. Go to www.FloridaExpressLanes.com/bus-registration/ for details of the Express Lanes Bus Exemption program.